I've figured out which tractor I wil restore next, if I can get some help from someone that knows Ertl toy tractors well enough to tell me what I have...
This picture is from Christmas Day 1970 and I am the proud owner of a new Farmall tractor...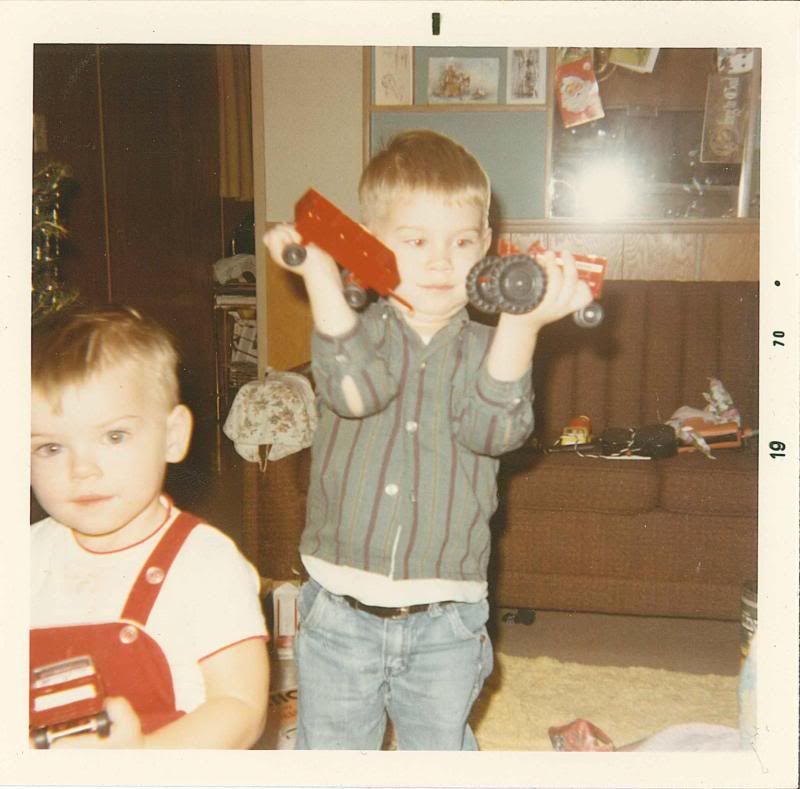 Fast forward 41 years and I still have it...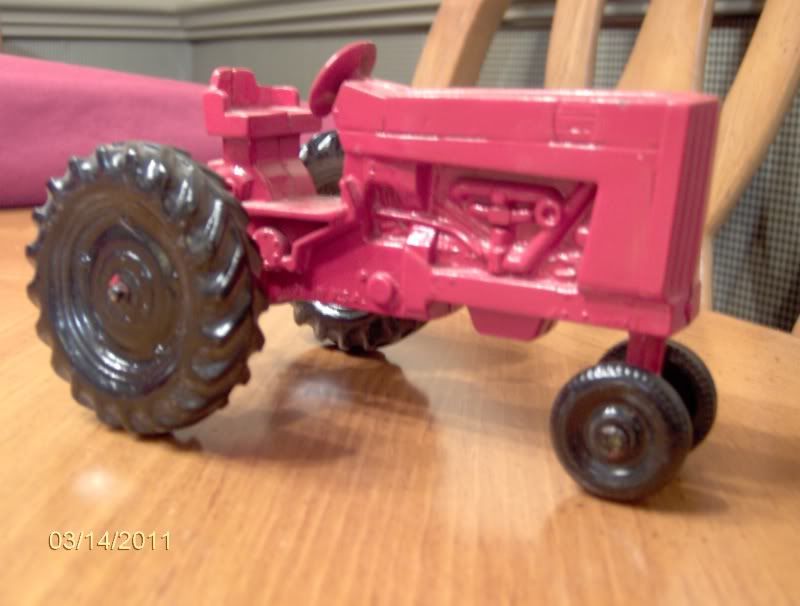 I spray bombed it about 16-17 years ago. Right now it sits proudly on a shelf in our living room. I've looked at a couple website where I could order decals for it and would like to put it back like it's supposed to be. Can anyone look at it and tell what exactly it is and the model?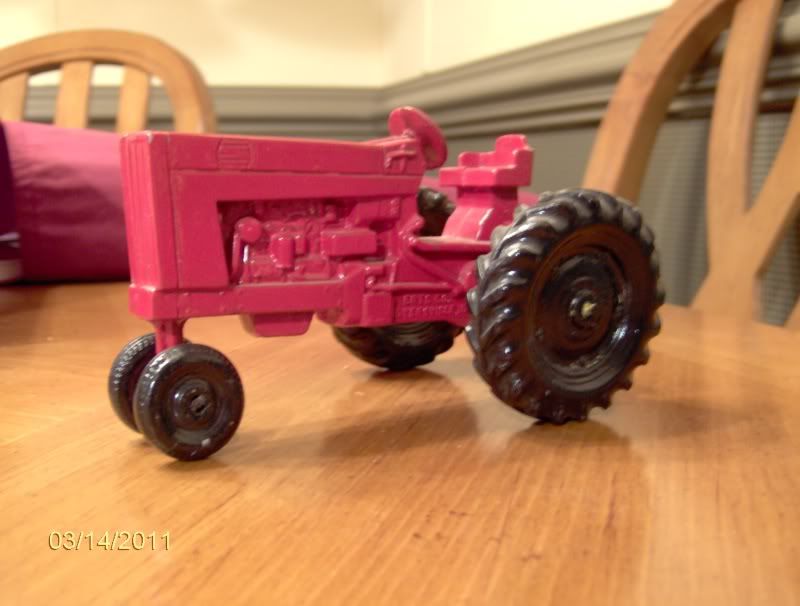 I know it's probably not worth much to anyone, but its worth alot to me. I'd appreciate any help ya'll could give me. Thanks